The first frack for shale gas in the UK is just weeks away, according to the company preparing to undertake the controversial technique in North Yorkshire.
Third Energy says it hopes to complete five test fracks before the end of the year, producing gas for its nearby power station.
The firm's KM8 well site, just outside the village of Kirby Misperton, has been besieged by protesters since Third Energy began moving lorries of equipment into the compound last month.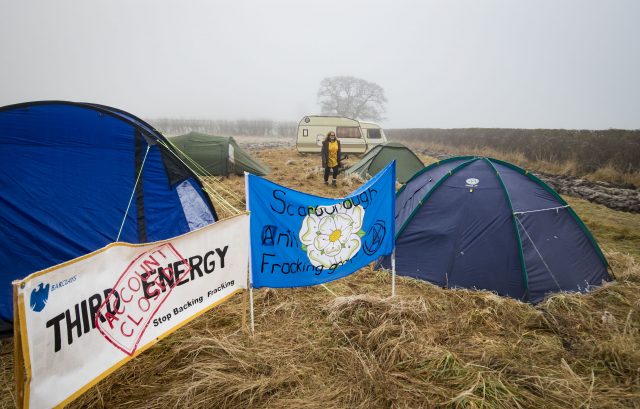 The demonstrators have been accompanied by large numbers of police who have made a number of arrests, including women who locked themselves to a concrete-filled tube and another who protested on top of a lorry.
North Yorkshire Police said: "A total of 26 people were arrested at the site in September 2017.
"Two were released with no further action, two accepted cautions, and the other 22 have been charged to court for offences including obstructing the highway, assaulting a police officer, and obstructing a police officer."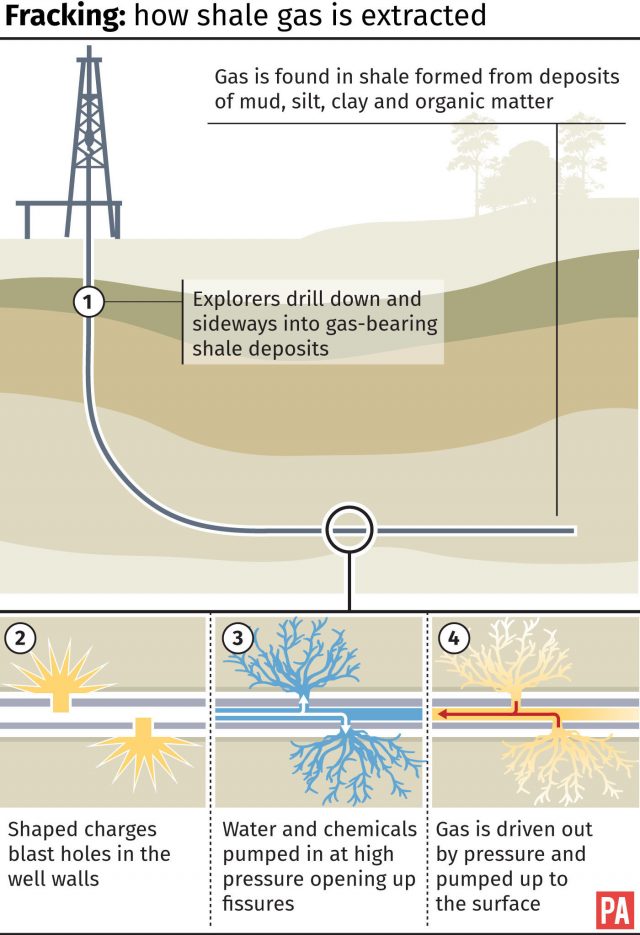 Third Energy's technical director Alan Linn said his message to the protesters was: "Allow us to do this and we will be able to demonstrate to you that you don't have anything to worry about."
Speaking at the site, Mr Linn said the final regulatory sign-off was "imminent".
He said: "We're beginning to prepare for the work-over phase of the well and that should commence shortly.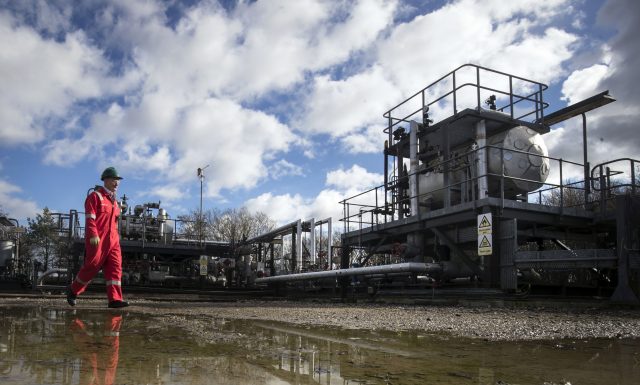 "It will probably take us about two weeks. Once we've completed that successfully then we would begin to move into the frack.
"We can't do that until we've got our final regulatory approvals in place and we hope those will happen imminently.
"We expect to be finished and wrapped up with the actual fracking before the end of the year.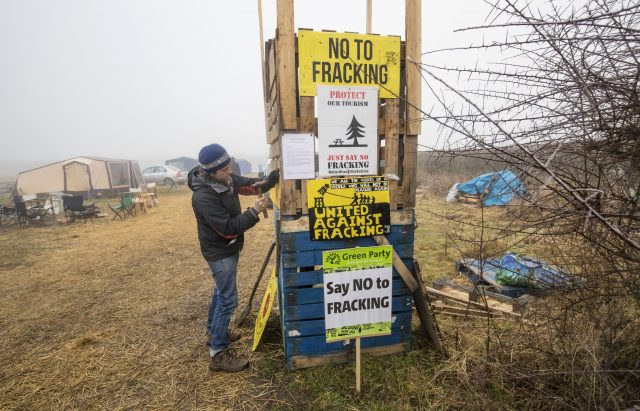 "If we're successful, we should hopefully, by that stage, be producing some gas into the Knapton generating station and producing some electricity."
He said he thought the Kirby Misperton fracks would change the tone of the conversation about the technique in the UK.
"There's not been an onshore hydocarbon frack done in the UK, this is the first time," he said. "The conversation about fracking in this country will be informed by an actual frack. For me that will change everything.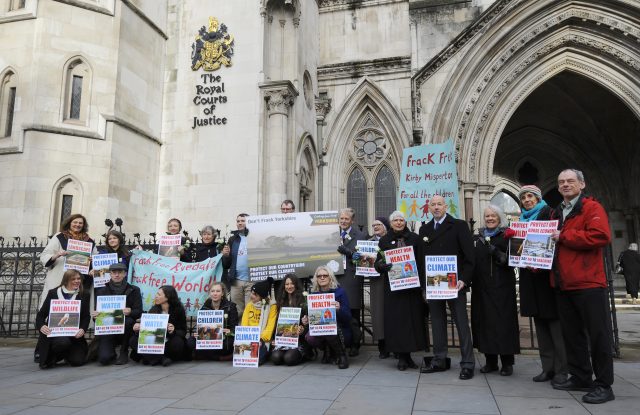 "So there will be no speculation. We will be able to demonstrate and show people the figures. And we will see whether, technically, it works or doesn't work and how the work was undertaken safely."
Mr Linn said the protests led to delays on some days but his team had caught up and was broadly on track.
He spoke as contractors on the well site continued to build a nine-metre sound barrier around a core of shipping containers and scaffolding.
But Mr Linn said he was not anticipating any noise issues from the fracks, which each last around 90 minutes to two hours and will take place only during the day.
Outside the gates on Thursday, protesters continued their demonstration on the quiet country road just south of the village.
Eddie Thornton, who says he is a "protector not a protester", said: "We're determined as a community to stop this well and the 10,000 wells that will follow. We're doing our utmost to disrupt them economically."
Mr Thornton, from nearby Pickering, said: "This is just the thin edge of a very frightening wedge. We know this is a pivotal well. It all starts with one well and were determined to stop this one.
"The huge majority of the people who turn out every day are local, they tend to be retired – middle England, basically."